2021/03/22
What Data Can't Do
2021/03/17
Advances on cracking Antikythera Mechanism
2021/02/15
A few things you should know about complex systems
The Hard Lessons of Modeling the Coronavirus Pandemic
2021/02/08
Michael Goldhaber, Simon and the attention economy
2021/02/03
To Understand This Era, You Need to Think in Systems
2021/01/18
How Claude Shannon Invented the Future
2021/01/04
modelling Covid, Interdisciplinarity, and Complexity
"The pandemic has created a tragic 'natural experiment' - a once-in-a-century jolt that could produce unexpected insights. As well as modelling the spread of disease, researchers have had to track the dynamics of social behaviour. Because of modern digital footprints, they have been able to do this in more detail than ever, providing unique insights into how individuals and communities respond to outbreaks. These behavioural changes, whether driven by explicit government policies or local awareness of infection risk, have in turn had complex social, economic and health impacts. Untangling such effects will no doubt be the subject of research far into the future."
Full news article @TheGuardian
.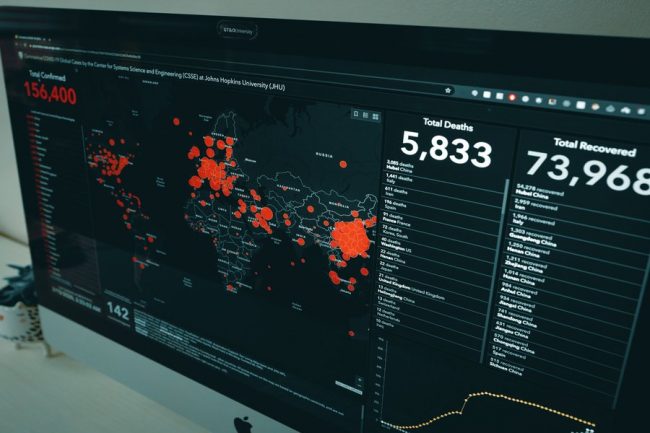 Labels: #Covid, #Modeling, #pandemics
2020/12/11
molecular collectives that regulate genes
2020/05/04
Multilevel complexity Phil Anderson's article "More Is Different"
2019/11/03
A stretch from bugs to priors and biases
2019/05/09
Rapid response to change driven by cross-species gene exchanges
2019/05/01
AI Uses Images and Omics to Decode Cancer
2019/04/11
CRISPR Computer in Human Cells
2019/04/04
AI, DDI, and Chat Bots
2019/03/23
DNA Computer executes six-bit algorithms
2019/02/22
genetic Memory can have More symbols
2019/02/17
Manfred Eigen: Steps Towards Life (and Information)
2019/02/02
How Alan Turing Deciphered Shark Skin
2018/08/18
Optical Neural Nets Reborn
2018/07/16
The quantified heart
2018/06/05
Social biases in AI
2018/05/08
Genetic adaptation in Humans helps deep divers
2018/04/10
Where is the autonomy when more than half your body is not human?
2018/04/07
The Scientific Paper Is Obsolete
2018/03/26
The Mind-Expanding Ideas of Andy Clark
2018/03/14
Evolution is the New Deep Learning
2018/01/21
Higher Education Is Drowning in BS
2017/12/17
How to avoid glib interdisciplinarity
2017/12/04
On data dredging
2017/11/25
Laptops hinder performance