2022/09/23
Colossus, electronic analog
2022/09/06
Accumulation and maintenance of information in evolution
Complexity science and networks in 20 min
2022/08/30
From Bones to Turing Machines
The Lebombo Bone and Other Ancient Mathematical Objects
The antikythera mechanism: .
News article at BBC News
,
full article at Scientific Reports
.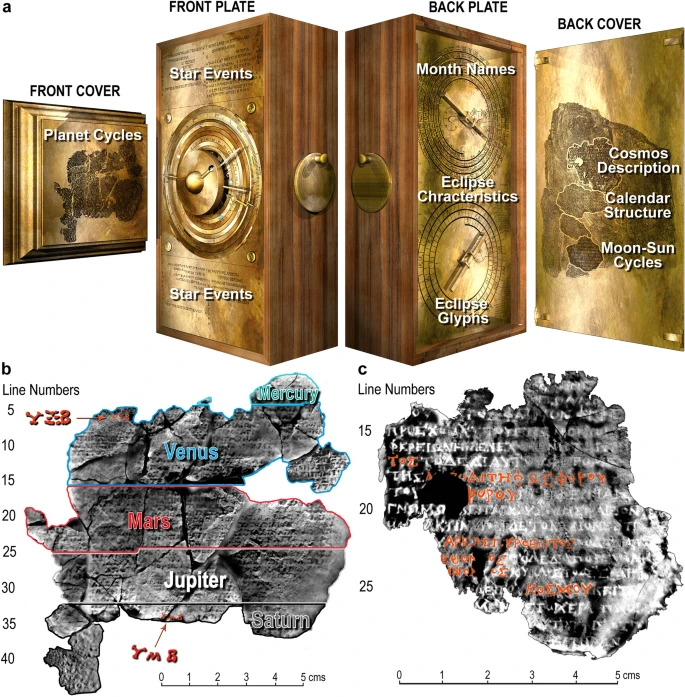 Turing Machine Simulator
Turing Machine Simulator 2
Turing Machine Simulator 3 (Java)
"Necessity is the mother of invention, right? Well, not always. Steven Johnson shows us how some of the most transformative ideas and technologies, like the computer, didn't emerge out of necessity at all but instead from the strange delight of play. Share this captivating, illustrated exploration of the history of invention. Turns out, you'll find the future wherever people are having the most fun." Full Video:
Steven Johnson: The playful wonderland behind great inventions | TED Talk
. Thanks Al Abi-Haidar!
1952 – "Theseus" Maze-Solving Mouse
@
cyberneticzoo.com
Labels: #Computation, #Turing
2022/08/23
Module 1 - From Borges to Shannon
2021/03/22
What Data Can't Do
2021/03/17
Advances on cracking Antikythera Mechanism
2021/02/15
A few things you should know about complex systems
The Hard Lessons of Modeling the Coronavirus Pandemic
2021/02/08
Michael Goldhaber, Simon and the attention economy
2021/02/03
To Understand This Era, You Need to Think in Systems
2021/01/18
How Claude Shannon Invented the Future
2021/01/04
modelling Covid, Interdisciplinarity, and Complexity
2020/12/11
molecular collectives that regulate genes
2020/05/04
Multilevel complexity Phil Anderson's article "More Is Different"
2019/11/03
A stretch from bugs to priors and biases
2019/05/09
Rapid response to change driven by cross-species gene exchanges
2019/05/01
AI Uses Images and Omics to Decode Cancer
2019/04/11
CRISPR Computer in Human Cells
2019/04/04
AI, DDI, and Chat Bots
2019/03/23
DNA Computer executes six-bit algorithms
2019/02/22
genetic Memory can have More symbols
2019/02/17
Manfred Eigen: Steps Towards Life (and Information)
2019/02/02
How Alan Turing Deciphered Shark Skin
2018/08/18
Optical Neural Nets Reborn
2018/07/16
The quantified heart
2018/06/05
Social biases in AI
2018/05/08
Genetic adaptation in Humans helps deep divers
2018/04/10
Where is the autonomy when more than half your body is not human?
2018/04/07
The Scientific Paper Is Obsolete
2018/03/26
The Mind-Expanding Ideas of Andy Clark
2018/03/14
Evolution is the New Deep Learning